Dark Chocolate: The 18 Best & Worst Brands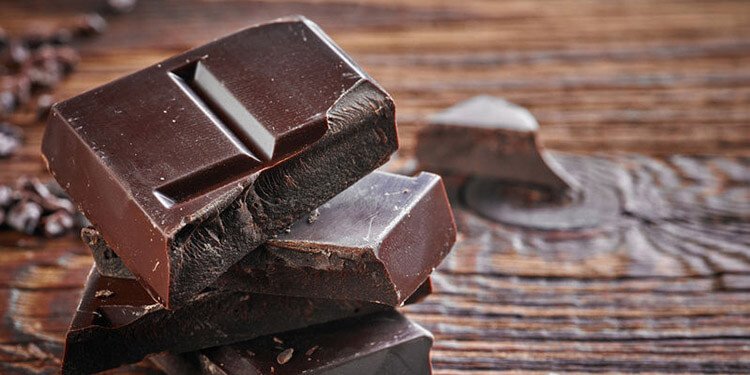 Are you a chocolate lover who simply cannot resist munching on a chocolate bar to satisfy your sweet tooth? Maybe you just crave salty, sweet, or bitter tastes with your favorite chocolate.
Don't worry – you are not alone.
If you regularly monitor your health and daily caloric intake, you will be delighted to know that there are many health benefits of eating dark chocolate.
Of course, like anything else, it is important to choose only the most healthy ingredients that offer the highest nutritional value.
There are numerous brands that produce dark chocolate and are recognized around the world for their ingredients and distinguished taste.
In fact, certain brands produce chocolate bars made from organic ingredients, providing a socially responsible snacking option. At OwnTheMeal, we've decided to take a closer look at the best and worst
When it comes to socially responsible and health-conscious snacking, look no further than these USDA approved chocolates.
Why is Dark Chocolate Good for You?
What makes dark chocolate such an amazing snack is that it is significantly healthier than milk chocolate, which has earned its popularity from its sugar-infused taste.
In fact, dark chocolate contains half the amount of sugar and fat as milk chocolate, and packs in several essential vitamins and minerals that strengthen the body.
Dark chocolate is full of essential fibers, calcium, magnesium, phosphorus and potassium – all things that help you build your strength on the cellular level.
Most importantly, dark chocolate contains a high amount of antioxidants and healthy flavanols from the raw and organic cocoa beans.
A general rule of thumb: the more cocoa beans and flavanols in the dark chocolate, the healthier it is for you.
Additionally, the types of chocolate that have not been processed or undergone "dutching" with alkali are generally the highest in healthy ingredients.
Dark chocolates with a high nutritional value contain between 22.86 to 40.25 mg/g of raw cocoa. According to Dr. Andrew Weil, chocolates that score high on the oxygen radical absorbance capacity scale, or ORAC, are the best for your health.
And finally, dark chocolate with the highest percent of cocoa tend to reap the best health benefits for you.
Health Benefits of Dark Chocolate
According to the Cleveland Clinic, dark chocolate contains three key components that enhance its nutritional value.
The 3 Key Nutritional Components of Dark Chocolate
Flavanoids
Flavanols
Antioxidants
These components help protect your body from the harmful effects of free radicals, as well as promote vascular health.
More specifically, antioxidants have the ability to lower blood pressure, says Dirk Taubert, MD, PhD, at the University of Cologne, Germany.
In an article published in The Journal of the American Medical Association, results of a study concluded:
Those who ate dark chocolate experienced a significant drop in blood pressure by as much as 5 points for systolic, and 2 points for diastolic.
This occurs because these ingredients prevent inflammation in the body and have the potential to improve insulin sensitivity. This is excellent news for diabetics who need to manage their sugar and carbohydrate intake.
Eating dark chocolate can lower cholesterol and assist those who want to maintain their weight. Now, you can enjoy healthy snacking without having to refrain from indulging in one of your favorite guilty pleasures.
Without further ado, lets dive into the rankings of the top dark chocolate brands:
The Best Dark Chocolate Brands
Lindt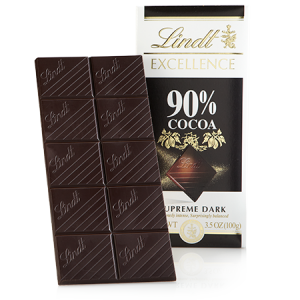 This is a very well-known brand that produces chocolates with refreshing and robust flavors to satisfy your chocolate cravings without feeling like you are overindulging.
Their dark chocolate bars are not processed and contain roughly 85% to 99% of cocoa beans. The bars are high in ingredients that support your overall health and well-being.
What Makes Dark Chocolate Unhealthy?
On the flip side, not all dark chocolate bars are made the same. When companies process chocolate with other ingredients, they deplete the nutritional value and add to it a varying amount of sugar in each bar.
Specifically, one of the most important things to consider when buying dark chocolate is how rich it is in cocoa beans.
If the chocolate bar has a low amount of cocoa beans, it may not be as healthy for you, or may even contain high amounts of fat and sugar that require more energy to digest.
In addition, dark chocolate that has been made with alkali is generally unhealthy because it reduces the amount of flavanoids and polyphenols that provide most of the health benefits.
Lets look at which companies clocked in on the wrong side of this list – the worst brands of dark chocolate:
The Worst Dark Chocolate Brands
So, next time you go to eat your favorite dark chocolate indulgence, you know what to look for.
Snack healthier by eating only the best brands of dark chocolate that offer the most healthy ingredients so you know you are getting the best every time.