Eating Out With A Newborn: 63 Experts Offer 32+ Tips for Parents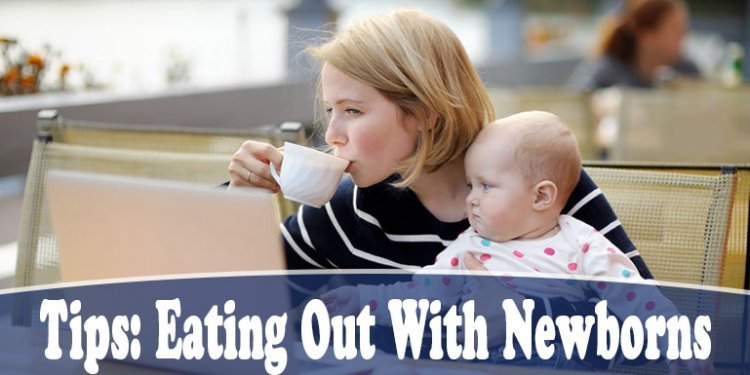 How do you navigate the first time(s) you go out to eat at a restaurant with your newborn baby?
The death-stares from your fellow patrons as your infant, who has no idea what's going on, is screaming… don't help.
Venturing out for a meal can be a daunting experience for first-time parents. Or, even for parents of toddlers/other kiddos who just recently expanded their family.
You have questions. We had questions. How can we make these dining experiences easier on both the parent and the baby?
So, we surveyed 63+ experts with one simple question:
What is your #1 tip for new parents eating out with their newborn baby or toddler for the first time?
And the response was overwhelming.
What follows is the Internet's one-stop ultimate resource for parents dining out at restaurants with their infant babies.
Lets dive in. First, the BIG list of 32+ tips, ranked in order of mentions by our panel of experts.
Each expert went in exceptional detail on each of the above points.
Needless to say, the above list may not do each tip justice. Be sure to check out the expert responses & recommendations further down this guide.
NOTE: You'll find many differing points above (notably: some parents prefer taking their baby to noisy restaurants, while some prefer quieter establishments).
Take this as a sign: we're all going to parent the best way we can. And every baby is going to have different needs. Some like it quiet, some like it loud.
Curious if there are any "baby-friendly" restaurants out there to hit up for your first few meals out?
We also asked these parents what restaurants they enjoy taking their newborns & toddlers.
The results:
It was surprising to see one restaurant, Olive Garden, pull away from the pack.
Many Darden Restaurants seem to be a hit with parents of newborns. You also see several popular fast food joints with play areas (Chick Fil A, McDonalds, etc).
Very interesting list!
However, the truly interesting stuff is coming up in the expert responses.
Feel free to grab a cup of coffee and read through the entire guide (it's well worth it). Or, use the quick navigation menu below to jump to the specific expert you'd like to hear from).
Top Tips for Eating Out With A Newborn
Responses reported in the order in which they were received.
AWESOME!
A HUGE shout out to the contributors for this project! This resource will be a boon for new parents for years to come.
Once again, here are the top-ranked tips for eating out with your infant (you'll need to jump back to the top of this guide for the full list).
Did you get through this whole guide? You're amazing.
Keep the conversation going in the comments below. What additional tips do you have for inquiring parents on their way to grab a bite? Anything our experts missed?